How video can maximize your marketing ROI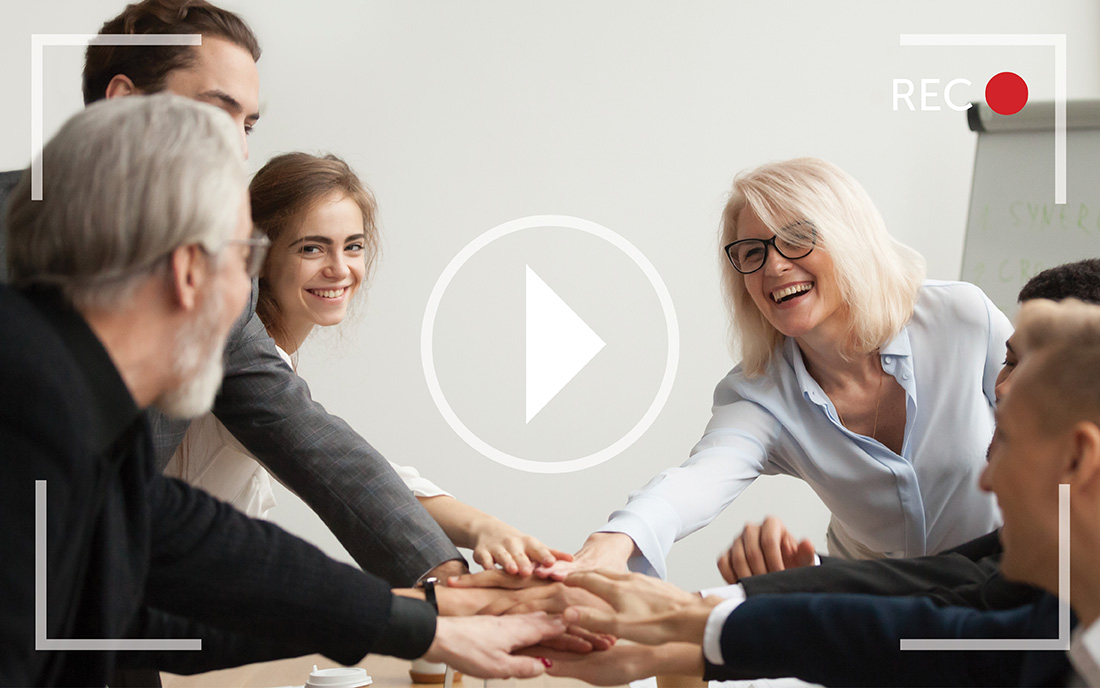 Over the past year we've documented the skyrocketing use of online video by marketers worldwide, including clients of Creative Co-op. But many businesses are hesitant, perhaps because they still think of video in terms of traditional film or tape. If you haven't considered using video before, it's time to add this powerful tactic to your toolkit.
Let's start by tackling some old misconceptions:
Video isn't exclusive. It's no longer limited to big businesses, elite production houses or costly TV commercials.
Video isn't complicated. The technology used to shoot and edit video today is light years ahead of what was used even 10 years ago.
Video isn't a luxury. It's a fantastically versatile tactic that can make your other mobile and online marketing tools much more effective.
According to online content specialist Invodo, 52% of global marketing professionals recently identified video as the content providing the best return on investment (ROI). Small wonder, given that industry estimates now say four out of five consumers prefer watching videos to reading about them.
In an average month, 80% of Americans ages 18 to 49 watch YouTube. Think about that. Today's consumer has a voracious appetite for online how-to's and product information videos, offering you a tool that can greatly increase response rates for email, landing pages or social media.
Here's a real-life example.
Using Video to Boost Email Response by 385%
When Claremont Savings Bank (CSB) came to Creative Co-op for help introducing the first "virtual teller" in northern New England, it was obvious that video would be a key marketing tactic. The technology was so new, it had to be demonstrated rather than described. But the real eye-opener was how effectively (and easily) video could be repurposed to enhance the campaign's effectiveness.
CSB's 2-minute virtual tour, produced in just a couple of weeks, helped build cost-effective buzz across no fewer than three marketing channels:
At branches, it served as digital signage for customers and a training aid for staff
Online, it drove traffic to CSB's website and YouTube channel
Email campaigns featured a video link that gave recipients an intriguing call to action
Ultimately the campaign's email response rate would outperform CSB's average campaign by a whopping 385%. The video generated nine times more YouTube traffic than any other in bank history, while driving strong attendance at the branch opening. It also enhanced the bank's brand, differentiating CSB by virtue of its leading-edge technology and convenience.
Perhaps you want to articulate your brand essence or company story, in a way that helps everyone in your organization tell it just as well. Or you'd like to share testimonials that are credible, engaging and persuasive. Or you simply want to show customers how well your product works. At Creative Co-op, we have helped our clients do all these and more.
To leverage the full power of video, take advantage of our award-winning experience. Simply email Creative Co-op and get the cameras rolling, or call us at (603) 658-1600.
http://www.webvideomarketing.org/pdf/Video-Statistics-The-Marketers-Summary-2016-invodo.pdf
https://www.thinkwithgoogle.com/data-gallery/detail/youtube-popularity-among-18-49-year-olds/
https://creativeco-op.com/wp-content/uploads/2016/02/CaseStudy_ClaremontSB.pdf