Eight Easy Ways to Keep Your Website Current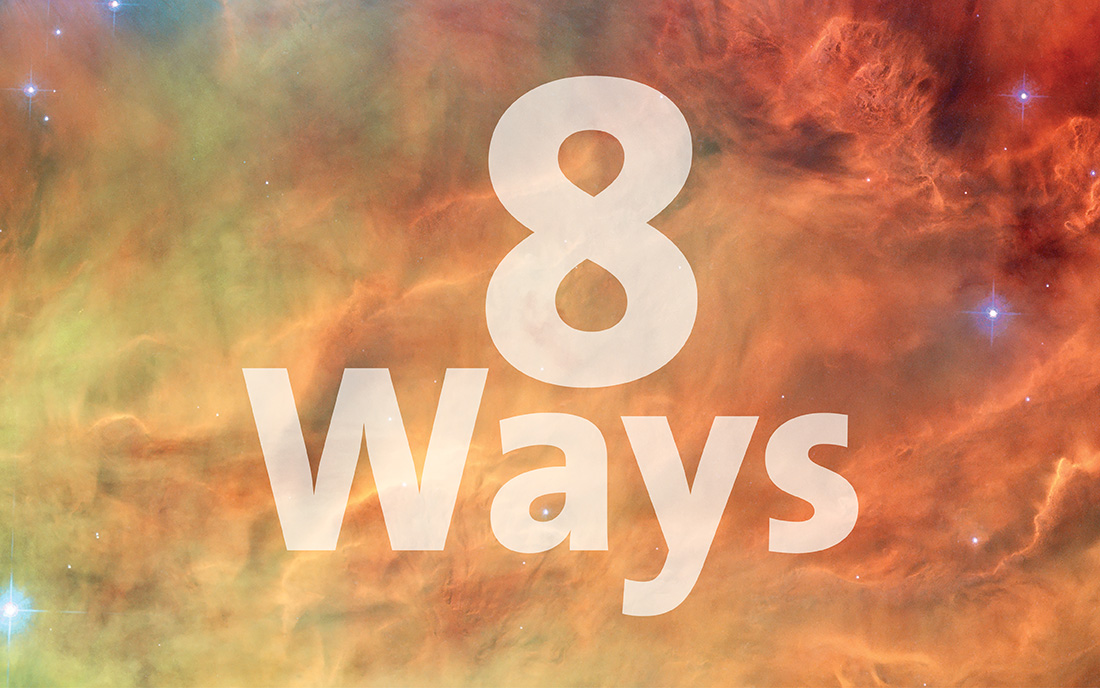 There are many different ways to update your website, but many require serious budget or serious tech skills. If you're a layperson crunched for time and your site is in danger of going stale, here are eight quick fixes that can refresh your web presence in one hour or less.
Quick Fix One: Spruce Up Your Homepage
Sites typically get most of their traffic on homepages, so it's smart to focus your time there. Make sure the copyright date reflects the current year, and remove outdated or out-of-season references. Then freshen up the heading and body text of your page.
This can be as easy as:
Adding a few keywords, such as new markets, applications or specialties that have been bringing in business lately
Reshuffling a list of bullet points or services to reflect changing priorities
Inserting an "Ask about our new X" line in bold to draw attention to a new product or service offering
Changing your heading, which is a key target for search engines
You don't need to completely re-write your homepage, but updating 50% to 75% of the content can encourage search engines – and prospects – to take a new look at your site.
Quick Fix Two: Update Your Photos
New images can give your website a dramatic facelift in moments. And here's a pro tip: label your image files with "alt text" names or descriptions that feature important keywords. This often overlooked step helps search engines that cannot see images factor your photos into a higher page ranking. You can follow these tips from Google to get started.
Quick Fix Three: Post a Video
We've said it before and we'll say it again: nothing promotes online interest and interaction like video. Publications such as Forbes agree, noting that 64% of customers are more likely to buy a product online after watching a video about it. With so many web and blog platforms now making it easy to upload video files, even a 30-second smartphone video of your product demo or facility tour can prompt a torrent of clicks that will enhance your conversion rate and boost site traffic.
Quick Fix Four: Recycle Sales Materials into Blog Articles
A look around your office might yield materials easily recycled into online content. That brochure you produced last year could provide three or four blog articles, just by copying and pasting sections from the PDF. Or an internal sales checklist might turn into a handy customer "cheat sheet." Content is king online, so evaluate everything – including old printed materials. You might be sitting on a goldmine.
Quick Fix Five: Steal from Your Social Media
If you have a social media page teeming with photos, videos, awards, testimonials or updates, feature select material to your website. Many web and blog platforms now make this almost effortless, with homepage feeds and sharing plug-ins for Instagram, Twitter, Facebook and more.
Quick Fix Six: Revisit Popular Blog Posts
There's a reason why so many entertainment outlets feature "Best Of" shows: they work. Re-post your top blog entry, building on it with a few additional comments or a summary of reader reactions. It's sure to find a new audience with people who didn't see it the first time, while remaining popular with regular visitors. Best of all, that popularity and the new publish date will boost your site's profile with search engines.
Quick Fix Seven: Write a "No Problem" Blog Post
Great content doesn't have to be literary. Ideas like these make it easy to jot down the thoughts already in your head, drawing on experiences or customer interactions in a few minutes:
Lists, checklists, reasons why: readers love "top 10" and "best/worst" content, and it's easy to write. Just share your personal rankings of something important to your audience, and invite discussion.
Customer question of the week: if you spend a fair part of your day answering customer questions, pick one that comes up a lot or that recently caught your interest. Then answer it as if you were talking to that customer.
What's new: briefly describe the latest product or addition in your business. It doesn't have to be a novel – just a way to engage prospects, invite questions and introduce a topic that might arise in future discussions.
Quick Fix Eight: Mend Broken Web Links
Broken links on a website are like broken windows on a building. They diminish your brand and frustrate "one and done" visitors who leave after clicking in vain. If your site has been static for a long time, using a free online link checker only takes a few seconds and shows exactly where fixes are needed to reconnect with visitors.
Give these easy updates a try, and you'll probably find that you can accomplish not one but several in just an hour. You'll see the difference in your website – and so will your online visitors. To learn more, contact our experienced content pros at (603) 658-1600.
LINKS
https://support.google.com/webmasters/answer/114016?hl=en
https://www.forbes.com/sites/forbesagencycouncil/2017/02/03/video-marketing-the-future-of-content-marketing/#248674226b53