Best Practices of the Best Practices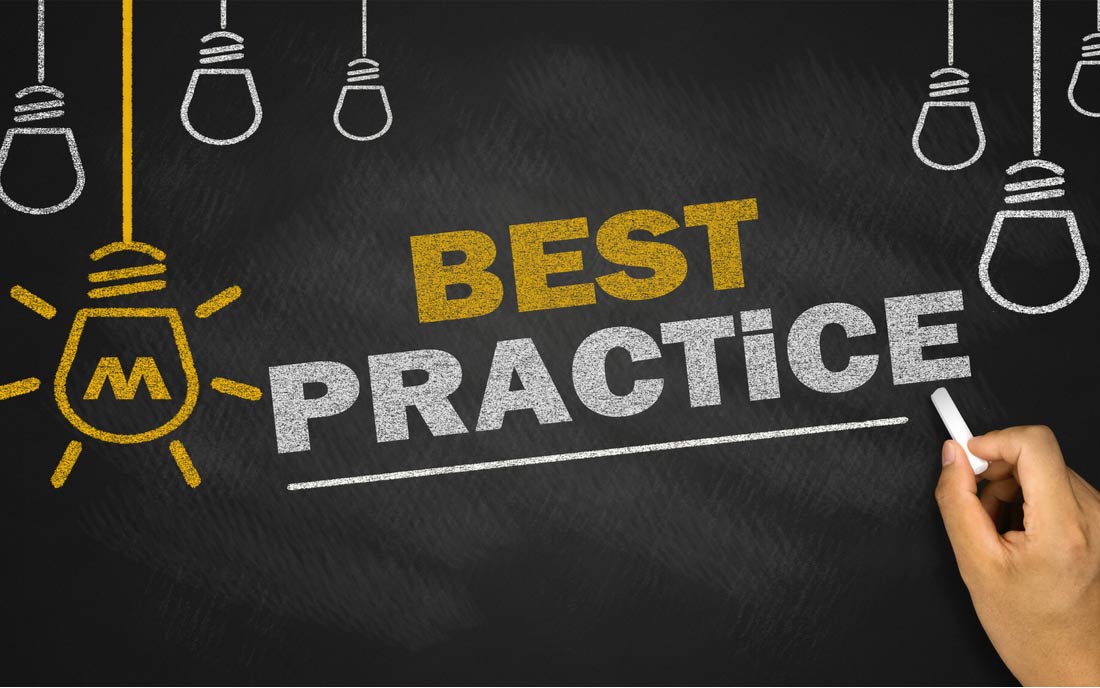 Not long ago many professional services firms were reluctant marketers, confining themselves to personal networking and the occasional ad. But increased competition in professions such as accounting, architecture, engineering, law and medicine are taking a toll. Attorneys, for example, have seen an average loss of 156 billable hours annually since 2005. Consequently once-staid practices are now rebranding in order to win clients, build revenue and attract top talent. You can too, with these 10 best practices for a standout brand. (And here's a secret – they don't just apply to professional services firms!)
1. Set Goals and Metrics. In a results-driven business, effective branding starts with a baseline for evaluating what works at what cost. Google Analytics, for instance, helps capture visits to your online or offline channels and integrate them into monthly reports. This data backbone can provide the basis for market testing, campaign optimization and realistic assessment of your progress in key performance indicators such as total new clients, leads, return on investment, conversion rates and cost per lead.
2. Conduct a Brand Audit. Your leadership should make it an annual practice to assess your branding against current business goals, core values, culture and market conditions. Does your brand still live up to the reality experienced by clients? Does it express a compelling value proposition that stands out from competitors? If not, a new identity and "brand voice" need to be developed quickly.
3. Get Stakeholders on Board. Employees who come into contact with clients each day are your most effective brand champions, so invite their input and provide resources that help them to communicate your core values and story consistently. Research by Gallup shows that collectively discussing brand expectations helps increase sales by 20% and boost customer engagement by 10%.
4. Communicate Across Channels. A brand that's widely known has greater potential to attract new clients, so it's wise to diversify. In fact, consumers expect brands to be on several social media channels, with 87% of Gen Xers and 95% of millennials saying you should at least have a Facebook page. Depending on your firm's budget, your channel strategy might include:
Website content such as blogs and videos
Search engine optimization (SEO) and paid search
Organic (free) postings on Facebook, Twitter, LinkedIn and YouTube
Paid social media ads to targeted prospects
Email campaigns
Advertising in segment-relevant publications
Free media coverage via press releases and local event sponsorship
5. Establish a Pipeline for Leads. Smart firms map out a consistent process for what happens when a prospect comes to their attention. This not only ensures a smooth, on-brand experience, but also enables your leadership to track each prospect's progress and identify whether their revenue potential merits extra attention. If prospects frequently drop out at a particular stage, the problem area can be identified for improvement.
6. Showcase Your Expertise. A professional services firm's standing derives from expertise in its practice area and the reputations of its leadership. Instead of hiding this star power, bring it front and center with bylined blog articles, commentaries, video interviews and coverage of speeches or industry leadership. It's the kind of content we call "evergreen" – always useful as leave-behinds or "FYI" material during face-to-face discussions, while continuing to generate leads and enhance your SEO rankings as long as it exists online.
7. Prioritize Relationships and Referrals. Inadequate communication is a complaint commonly made by clients to professional oversight bodies such as bar associations. But wise marketers emphasize regular client updates, personalized bonus content and VIP perks as central to their branding, knowing they increase a firm's perceived value while encouraging positive reviews and word-of-mouth referrals for cost-effective growth. Bottom line? The most efficient spend is on people who already know and trust you.
8. Boost Engagement with Rich Content. A tech-savvy image is crucial to many prospects, and their clicks are crucial to you. Why not use tactics that deliver both? Online video has become a go-to marketing tool for websites, social media and mobile devices; now many practices are going further, with real-time video interviews, press conferences and client alerts streamed via Facebook Live. Online webinars also promote your thought leadership, as do downloadable eBooks. All these tactics have the added benefit of being reusable, for easy testing and insights into prospect preferences.
9. Rethink Neglected Touch Points. In a competitive field where virtually everyone is smart, hardworking and committed, little things can set you apart. Do a walk-through and consider potential points of friction from your client's viewpoint – how they're greeted, what's required to get answers in a hurry, the clarity and accuracy of your billing format – then make proactive improvements and let them know. Showing that you see them as more than a monthly bill can mean the difference between a client and a fan.
10. Get Feedback Regularly. Once your branding goals and metrics are in place, monthly meetings with your firm's leadership team are a must for assessing results, maintaining a consistent brand voice and meeting new demands or opportunities. You might also consider periodic stakeholder councils of respected staff and clients as a reality check; ultimately, the best judges of a brand's effectiveness are outsiders, not insiders.
To learn how rebranding can benefit your practice, call Creative Co-op at (603) 658-1600 for detailed insights and information.
LINKS
https://www.legalmarketing.org/p/bl/et/blogid=38&blogaid=5127
https://www.google.com/analytics/#?modal_active=none
http://news.gallup.com/opinion/gallup/205670/steps-creating-engagement-every-day.aspx
https://www.lexisnexis.com/__data/assets/pdf_file/0018/46044/creating-client-value-whitepaper.pdf